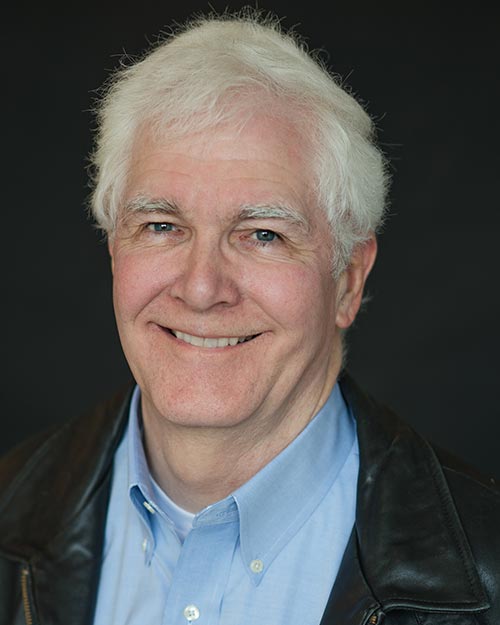 Frank White
Author. Space Philosopher. Consultant.
Frank White has authored or coauthored numerous books on topics ranging from space exploration to climate change to artificial intelligence. His best-known work, The Overview Effect: Space Exploration and Human Evolution, is considered by many to be a seminal work in the field of space exploration. A film called "Overview," based largely on his work, has had nearly 8 million plays on Vimeo.
Since the first edition of his book on the subject was published in 1987, "the Overview Effect" has become a standard term for describing the spaceflight experience. The fourth edition of The Overview Effect, including original interviews with 31 astronauts, is scheduled for publication in 2019.
White considers himself to be a "space philosopher," and has long advocated developing a new philosophy of space exploration. His book on this topic, The Cosma Hypothesis: Implications of the Overview Effect, has just been published. In it, he asks the fundamental question, "What is the purpose of human space exploration? Why has the evolutionary process brought humanity to the brink of becoming a spacefaring species?"
In the book, he shares the idea of "the Human Space Program" as a "central project" that will engage all of us in the process of becoming "Citizens of the Universe."
Frank and his wife Donna live outside Boston, Massachusetts.
The Overview Effect: Space Exploration and Human Evolution, 4th Edition
By Frank White
More than three decades ago, Frank White coined the term "Overview Effect" to describe the cognitive shift that results when viewing the Earth from space and in space, from orbit or on a lunar mission. He found that this experience profoundly affects space travelers' worldviews—their perceptions of themselves, our planet, and our understanding of the future. White notes that astronauts know from direct experience what the rest of us know intellectually: we live on a planet that is a natural spaceship moving through the universe at a high rate of speed. We are, in fact, the crew of "Spaceship Earth," as Buckminster Fuller described our world. All of us are, in a very real sense, astronauts, exploring the cosmos every day, even though we don't always see it that way!
In The Overview Effect: Space Exploration and Human Evolution, 4th Edition, Frank White expands on his original concept, which has now gained worldwide recognition. Using interviews with, and writings by, astronauts and cosmonauts, he describes space exploration and development as necessary next steps in the evolution of human civilization and consciousness. The fourth edition features new interviews with active and retired professional astronauts, including three who were on board the International Space Station at the time. He has also continued to interview future "citizen astronauts" who will be flying in the near future on commercial spaceflights.
Featured Links
My Interests & Projects